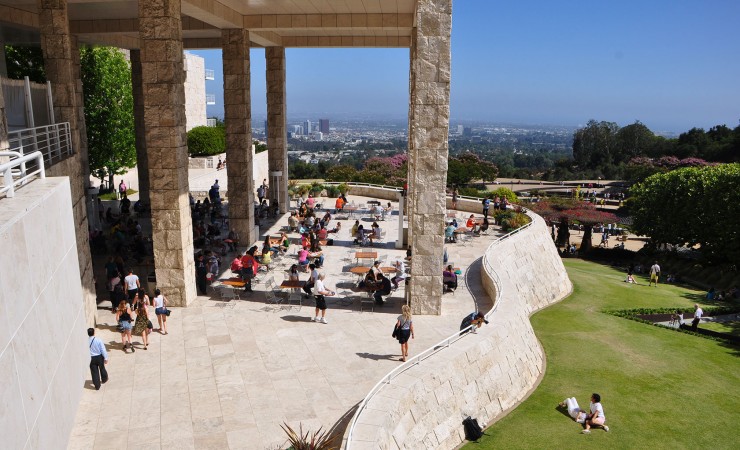 A Getty Getaway
Looking for an immersive intellectual experience? You're just ten miles from the acclaimed Getty Center, the breathtaking "campus" of the Getty Museum, Getty Research Institute, sculpture gardens and other Getty-branded enterprises and endeavors. Welcoming more than 1.3 million visitors annually, the Getty Center delights with its vast collection of pre-20th century European paintings, drawings, manuscripts, sculpture and decorative arts, as well as 19th and 20th century American and European photographs. Among its most famous works are Vincent van Gogh's Irises and Paul Gauguin's Arii Matamoe. The Central Garden by Robert Irwin is also worth a look. Five years from planning to completion, it spans 134,000 square feet and features a sculpture garden, azalea pool and 500+ varieties of plants. You could easily spend a full day exploring this magnificent complex in LA's Brentwood neighborhood. Afterwards, head back to Van Nuys for a cocktail in the Airtel Plaza Hotel's stylish Clipper Club Lounge.
Address: 1200 Getty Center Drive, Los Angeles
Read other posts
CELEBRATE YOUR QUINCEANERA
only $42 per person for all-inclusive packages
Plus, a free Tiara for your special day!
(818) 997 - 7676 Ext. 7451