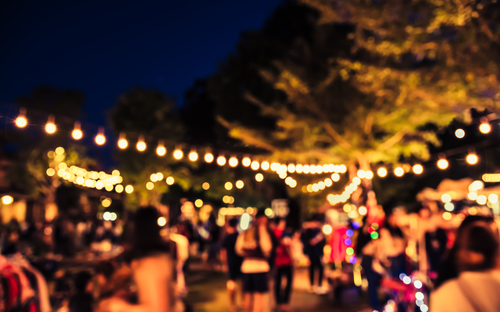 April Features Dinosaurs, DJs, Food, and a Flea Market
Tired of the same old First Friday events? Check out First Fridays at the Natural History Museum. Ongoing through June 7, they feature an evening of music, showcasing a unique lineup of DJs and musical performers, along with scientist talks and guided tours. Come prepared to stay late and have a scien-terrific time!
And, it's time again for Masters of Taste L.A. Come out to the Rose Bowl Stadium on April 7 for culinary and cocktail masterpieces from some of the city's best bars, restaurants, and dessert destinations. You'll find exquisite offerings from such renowned participants as last year's participants Wolfgang Puck Catering, the Butter Cake Shop, Lunasia Dim Sum House, and more!
Lastly, return to the stadium the second Sunday of each month for the Rose Bowl Flea Market. Ongoing through November 10, this is one of the area's most interesting shopping experiences and offers incredible variety – from elegant art to vintage tees, and everything in between. Vintage clothing, furniture, and vinyl are some of the most popular items up for grabs, so join the ranks of collectors, antiquers, and bargain hunters, and get ready for some intense shopping.
Read other posts