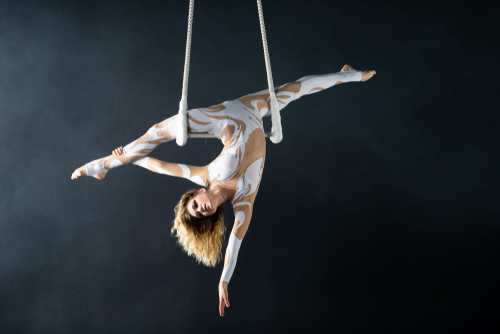 Keep the Celebration Going
The holidays are over, but January offers an abundance of activities for 2020 entertainment. We suggest the following events to keep the celebratory vibes going strong.
With such additions to their traditional circus performance as double-dutch jump rope and BMX riding, Cirque du Soleil's Volta is one exciting ride. Incorporating themes that range from reality television and smartphone addiction to a dystopian future, this talented troupe continues to wow with amazing acrobatics, along with their wildly creative and innovative costumes, sets, and musical scoring. Ongoing from January 18-March 8 at Dodger Stadium in Echo Park.
Created by talent manager and concert producer Jonathan Shank, this blowout performance will be headlined by Jason Mraz, Robby Krieger from The Doors, John Densmore, and more. It's an understatement to call this a concert, as Shank's goal is to have the first such annual blowout fundraiser for the homeless, with all proceeds going to benefit People Assisting the Homeless (PATH). It's sure to sell out in record time, so snag your tix double-quick, and come out to the Wiltern in Koreatown on January 23 to join the party and help the homeless.
Read other posts